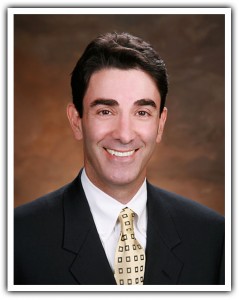 Gary A. Jamell, M.D. has been practicing medicine since 1992. He completed medical school at the University of Colorado School of Medicine in 1991. He completed a year of Internal Medicine training at Saint Joseph Hospital in Denver before going on to specialize in Ophthalmology at the University of Colorado Health Sciences Center. He is Board Certified in Ophthalmology.
He has been practicing Ophthalmology since 1992 and has successfully treated thousands of patients. He has been a Clinical Instructor on staff at the University of Colorado School of Medicine as well as a volunteer physician for the Colorado Coalition for the Homeless. He is a past president of the Colorado Society of Eye Physicians and Surgeons, and he is one of the current team physicians for the Denver Nuggets.
He is a lifetime native of Colorado and enjoys many outdoor activities as well as playing the guitar. He also loves to spend time with his wife and daughter.